Altomincio Family Park and Chicco: a holiday custom-tailored for babies
When the best holiday village for families teams up with the quality of one of the brands that is a symbol of Made in Italy excellence in the production of children's products, the result can only be an unforgettable vacation.
 With its multiple services, Altomincio Family Park is the first resort entirely dedicated to the wellness of smaller children, thanks to its offer for fun-filled stays in a relaxed and natural setting.
Open only to pedestrians, no vehicles of any kind are permitted at Altomincio; this makes it perfect for children to play in total safety.
 Combining the Family Park formula with the experience of Chicco, the leading Italian brand for children's products, means providing a unique vacation experience for all families travelling with children.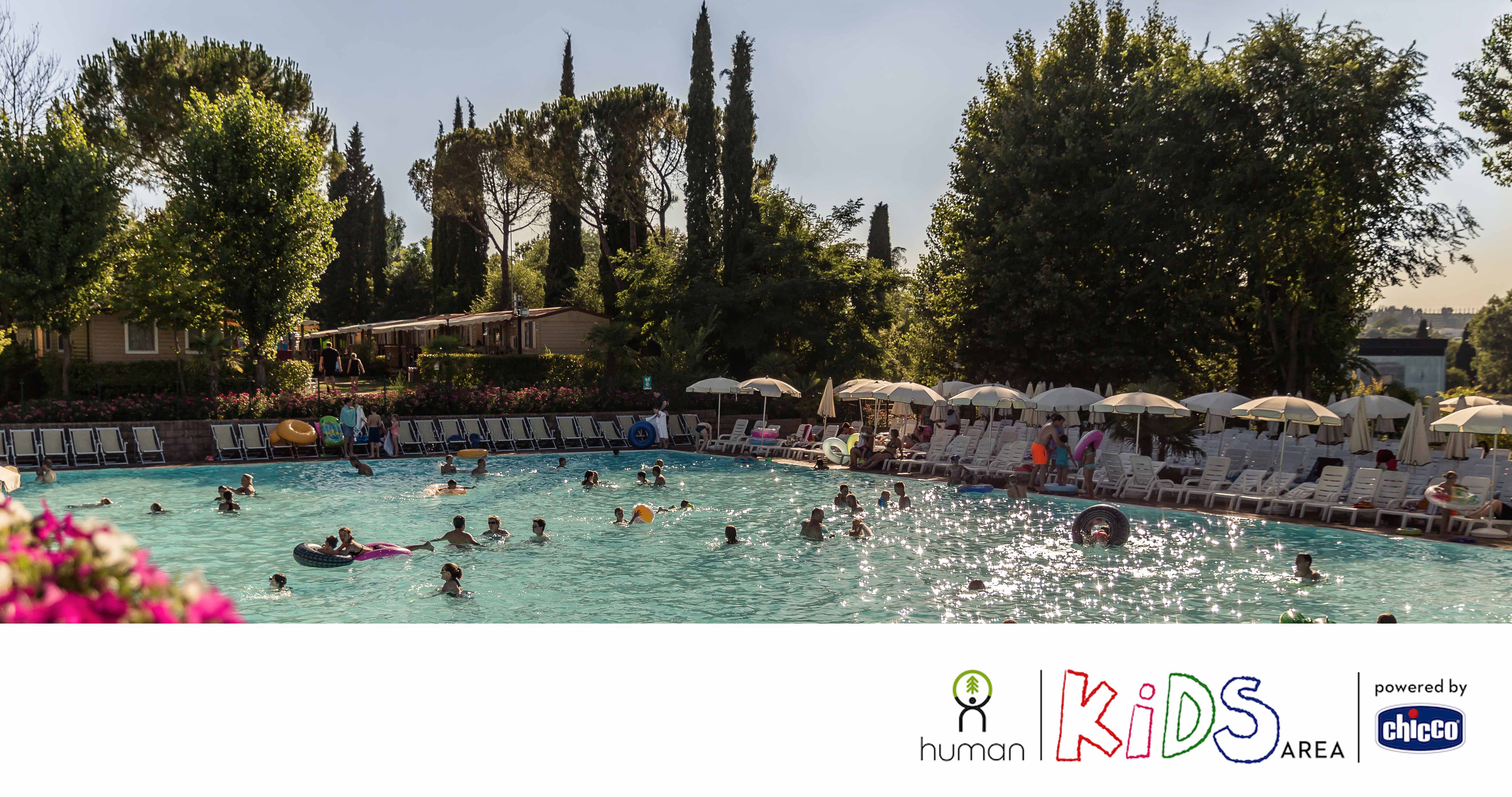 Chicco, the Italian brand symbolising excellence, has made its products available to better accommodate children and families in the Altomincio Family Park.
Nursery areas, changing areas, high chairs, bottle warmers and sterilisers are just some of the products and services available to all guests.
Two Italian brands team up to provide a quality welcome to all families. Tailored to children.
For this reason Chicco has supplied our village with products and services for the youngest children: Altomincio Family Park, therefore, has been equipped with everything necessary to ensure mothers and fathers enjoy a happy holiday with their children.
We have planned everything down to the smallest detail for your next family vacation so that your little ones will be as comfortable as possible.
Many useful products will be made available to every family that requests the service, such as:
- courtesy strollers available for parents, to allow them to get around without having to bring their own from home.
- two areas set up for breastfeeding
- two playgrounds
- a baby area for young children from zero to three years
- lots of baby mealtime products including high chairs, chair boosters, bottle warmers in a special area inside the restaurant.
We have thought about every detail for your next family vacation so that your little ones will have the best possible welcome.