Italy's special feature is that each region can be distinguished by its own local attractions and culture, history and typical recipes, landscapes and dialects. 
Local products are the treasure of each region, testimony to the past and the surrounding geography. Touring and visiting Italy also means taking a food and wine tour, learning about and tasting local specialities. 
Let's see what the beautiful area of Lake Garda has to offer  :)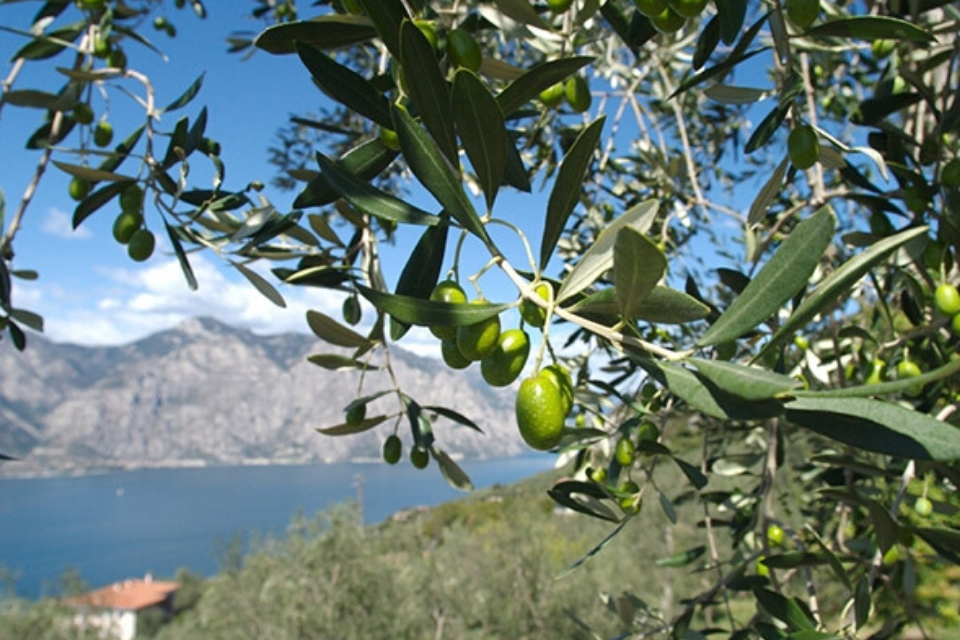 Garda PDO extra virgin olive oil 
Garda olive oil is produced from a native variety of olives, the Casaliva. This is the olive crop found at the northernmost latitude of the world: Lake Garda is, in fact, on the slopes of the Alps, but the microclimate is typically Mediterranean. This characteristic makes Garda PDO extra virgin olive oil a unique and unmistakable oil with a light fruity aftertaste, widely used in local recipes.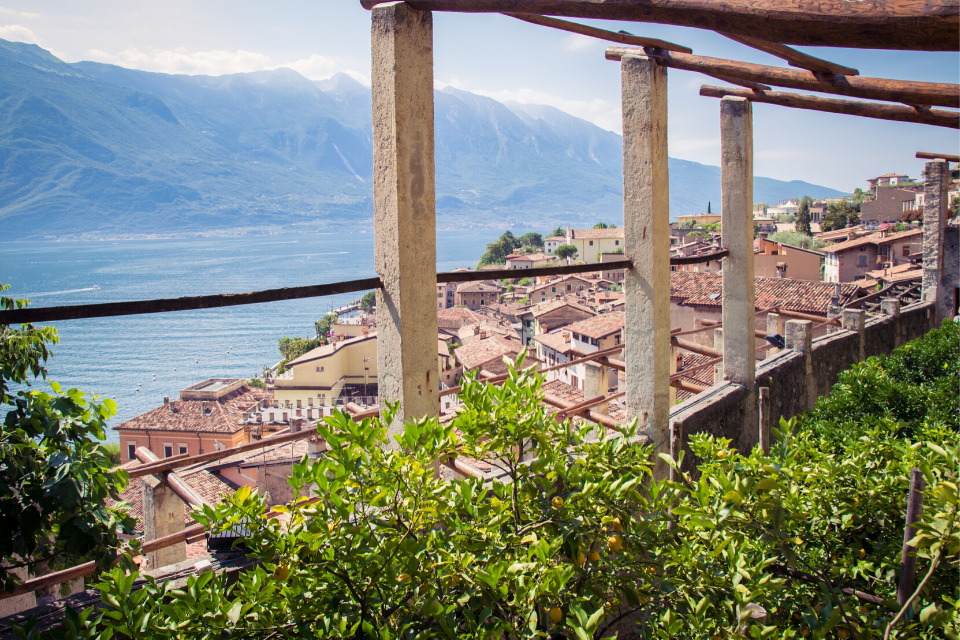 Lemons 
The lemon groves on the lake are splendid greenhouse gardens that enrich and decorate the banks; white walls that climb the mountain, in total harmony with the environment, lending a Mediterranean touch to the area. Limone sul Garda takes its name from the many lemon groves, but also boasts a special record: some of the longest-lived people in Italy live here... perhaps it's the vitamin C in these lemons that keeps the inhabitants so healthy? :)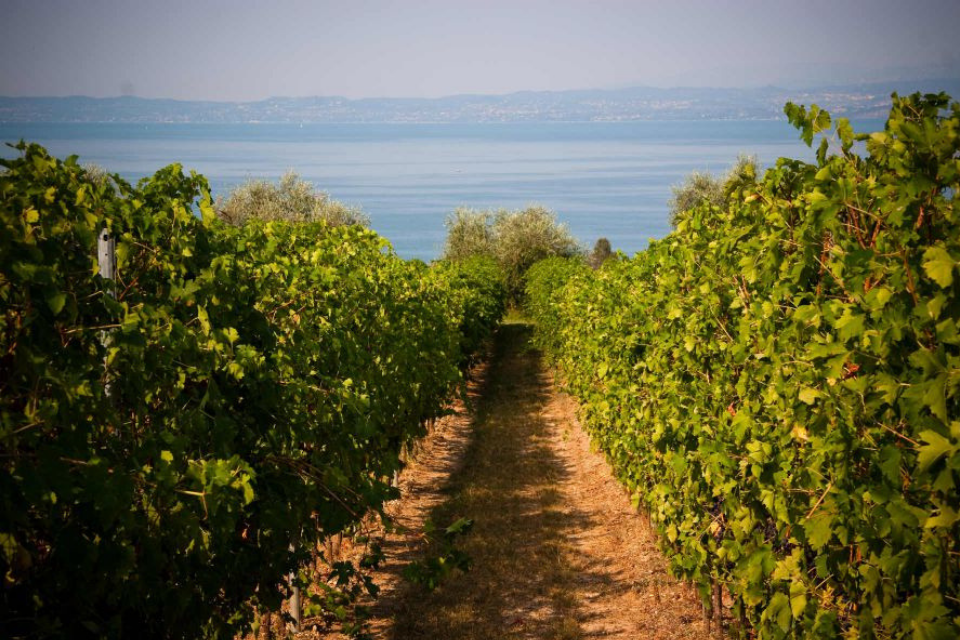 Wine 
Just think... vine-growing in the Lake Garda region dates back to the Bronze Age! We know this thanks to the testimony of the many finds from the prehistoric sites of Peschiera, Pacengo, Cisano and Bardolino. Lake Garda's mild climate promotes the vines' growth, as the winter temperatures never drop too low. 
Lake Garda's most famous wine is undoubtedly the Bardolino, an easy-to-drink red wine, fragrant and not too full-bodied. There's an interesting "Chiaretto" rosé version available, excellent for an aperitif and as an accompaniment to fish dishes, white meat or fried food.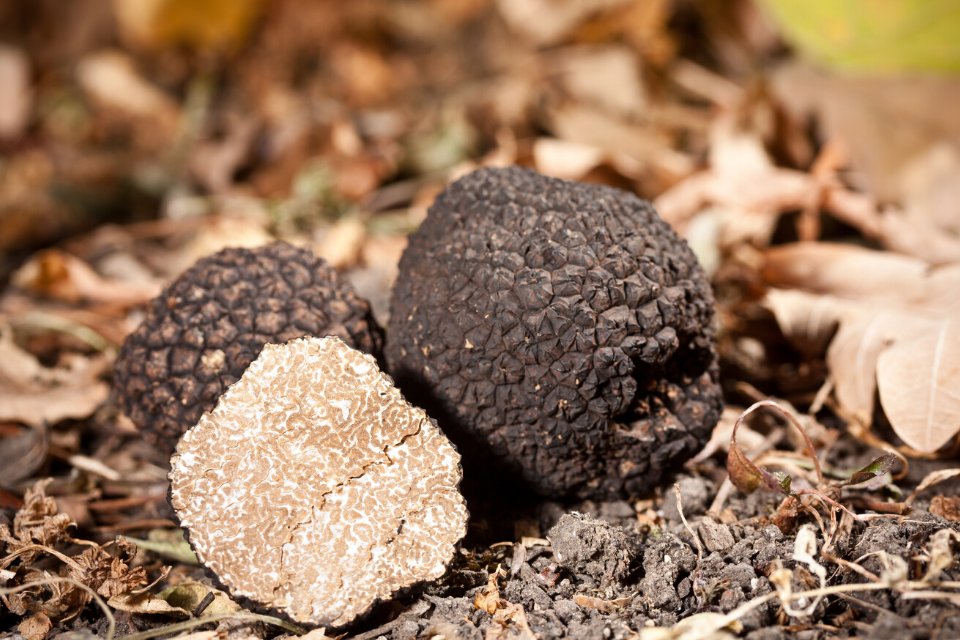 Truffles 
From a gastronomic point of view, this underground fungus is as rare as it is excellent. In the Garda area, you can taste both black and white truffles. Their unmistakable aroma and taste make them an excellent ingredient to give dishes that extra touch.
Fish
Lake Garda boasts a great variety of edible fish: sardine, carp, pike, perch, tench and trout. Fishing is widely practised by locals, and you will find many typical fish-based dishes. Among the absolutely unmissable recipes, we recommend Lake Garda pike with sauce, Lake Garda sardines in saor and pan-fried perch fillet. 
Lake Garda is an excellent destination for a food and wine tour: you can delight your palate with flavours that can't be found elsewhere, while admiring the lake with a glass of wine in your hand.
If you love greenery, walks or bike rides and holidays with children in the open air, and are looking for a completely safe place within easy reach, why not stay at Altomincio Family Park!