Spring bank holiday weekends in Florence
One of the best times to visit Florence is during any of the "spring bank holiday weekends", that is, during the spring period which lasts from 21st March until the beginning of May. Depending on the calendar, this period may include Easter or the 25th April and 1st May bank holidays.
Why visit Florence on 25th April?
Because Florence is a small city, which can be easily visited in a few days. While you could see the museums and main monuments during a long weekend, if you spend a little more time in Florence you can enjoy the city to the fullest without having to sprint from one part to another. Better yet, if you have 4 or 5 days, you could also visit another Tuscan art city.

Because Florence can easily be reached by train: high-speed trains from Rome and Milan arrive in less than 2 hours. That being said, Florence's location more or less in the centre of Italy makes it a port of call for many other means of transport. It's also a convenient destination for those travelling by car.

Because there are a tonne of events planned for the 25th April bank holiday weekend in Florence and you won't get bored, even if you are travelling with children. There are so many things to do in Florence these days.

Because during spring all of Tuscany "reawakens" and you can admire glimpses of nature everywhere, both in the city and on the surrounding hills.

Because the spring weather in Florence is quite mild. Although you might encounter a shower or two, during the months of March, April and May, Florence offers temperate and sunny days, with temperatures around 20-25 degrees, in some cases even 27-28 degrees!
25th April and spring bank holidays in Florence
This year, the bank holidays fall quite nicely on the calendar, beginning with Easter Sunday on 21st April and Easter Monday on 22nd April. A few days later, National Liberation Day on 25th April divides the week and, lastly, 1st May also falls midweek. In short, by taking a few days off, in addition to Saturday and Sunday, you can enjoy a nice long holiday! If, however, you aren't able to take so many days of leave, you might take one or two days off before or after a bank holiday and give yourself a long weekend to spend in Tuscany!
Easter in Florence
Florence hosts an Easter event that attracts tourists from all over the world: the Scoppio del Carro (explosion of the cart). Traditionally, on Easter Sunday the "brindellone", a great cart measuring 2 metres high and decorated all over, is pulled by a pair of oxen along the streets of the historic centre to Piazza del Duomo.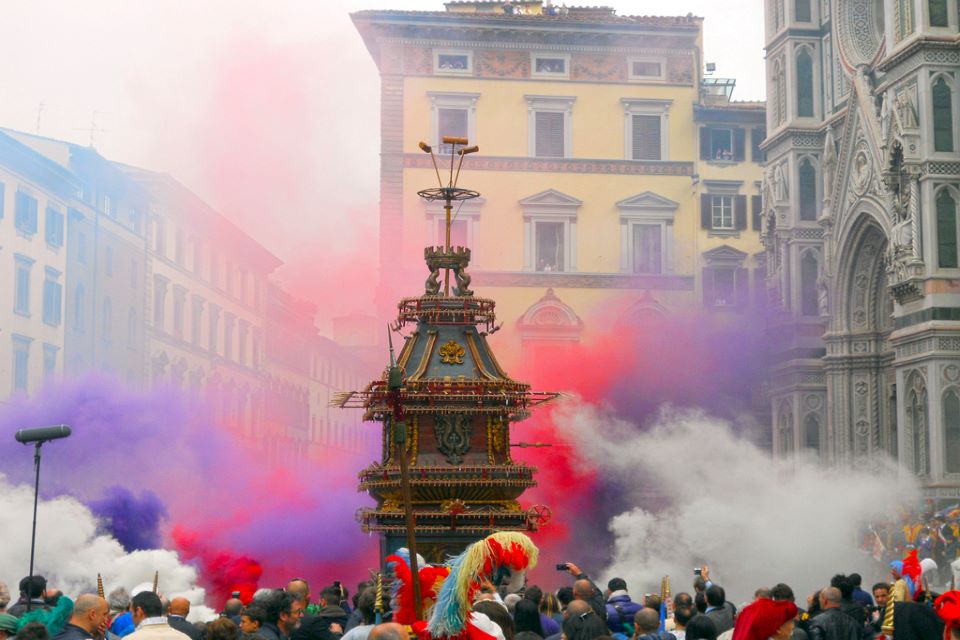 After the Holy Mass, at around 11:00 a.m., the "colombina", a sort of white dove-shaped rocket, departs from the altar of the Florence Cathedral. When it reaches the top of the cart via a cable it triggers the Catherine wheel fireworks. While the cart is said to explode, in reality, they are only fireworks and loud bangs nowadays! If at the end of this whirlwind, which lasts about 20 minutes, the "colombina" returns to its place, it is said to signify a good harvest that year.
This custom can be traced back to a very ancient tradition, dating back to the times of the Crusades and to a courageous Florentine who, climbing up the city walls of Jerusalem, managed to bring back home three stones of the Holy Sepulchre.
A day trip on Easter Monday
If you come to Florence for Easter, you can enjoy the delightful antique market in the beautiful oval piazza of Greve in Chianti on Easter Monday. It's an ideal day trip since it is only situated one hour from Florence. If you want to take a break in the middle of the day, you can pause to drink a glass of delicious wine, perhaps after visiting the homonymous museum or one of the historic wineries along the Chiantigiana road. Taste the food and wine products at Falorni, a true authority when speaking about cold cuts and meats!
Alternatively, you can visit other art cities in Tuscany, such as Pisa, Siena, Lucca or Arezzo.
25th April bank holiday: events in Florence
If you are visiting the city on the 25th of April, here are a couple of events you must not miss.
25th April in Florence: the Handicrafts Trade Fair
Organised to coincide with the 25th April - 1st May bank holidays every year, the Handicrafts Trade Fair is held at the Fortezza da Basso in Florence. It's a large market fair with exhibitors from around the world, held in Florence since the 1930s.
You can truly find everything here, such as accessories, furniture, clothes, tailoring in all its forms, gardening and DIY tools, among the multitude of objects. Find workshops, seminars and activities for children. There is also an area dedicated to food, with gastronomic specialities from all over Italy.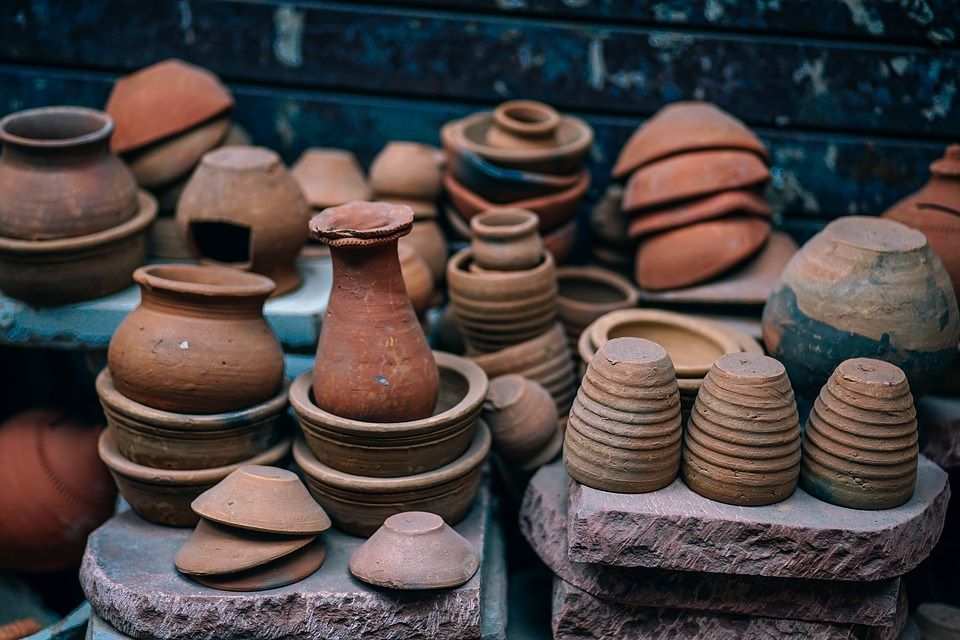 Flower Show
The spring edition of the Flower Show in the Giardino dell'Orticoltura is also held to coincide with the same period (25th April - 1st May).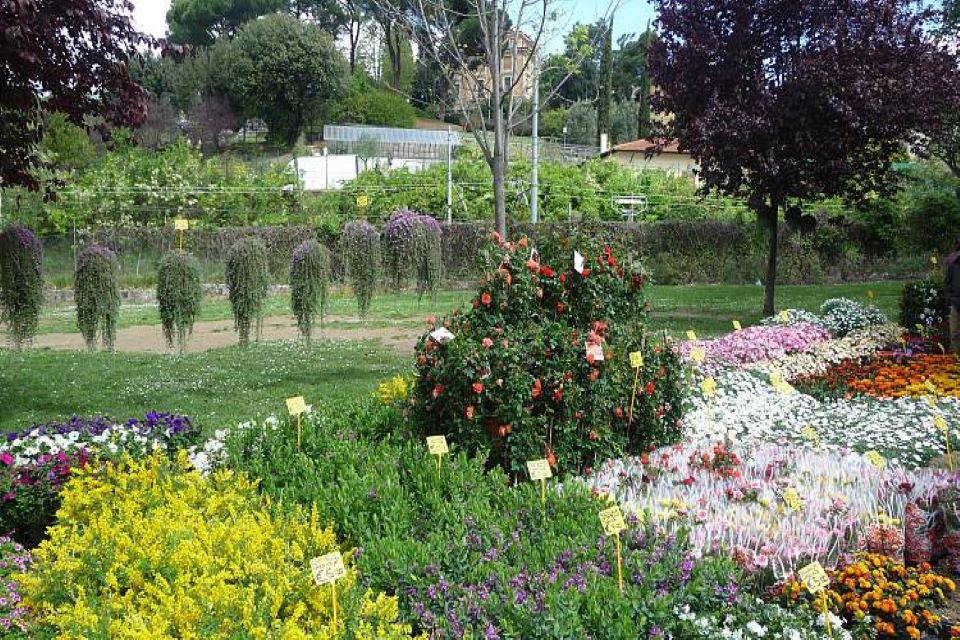 The free event lasts a couple of days, with extended opening hours from 9:00 a.m. to 7:00 p.m., featuring about 60-70 exhibitors who specialise in plants and flowers. Even if you don't need to buy anything, it's nice to just to take a walk through the garden. There's also a large playground for children.
Spring in Florence: the Tuscan countryside reawakens!
Spring is truly the perfect time to visit Florence, thanks to the mild climate and sunny days, with nature reawakening all around the city. In the city gardens and parks, as well as in the flowerbeds and the small green spaces dotted around the city, you'll notice trees in bloom and splashes of purple irises, the flower depicted in the Florentine crest (also known as the Florentine Giglio). Between April and May, the Iris Garden under the Piazzale Michelangelo blooms with very rare species in a multitude of colours.
And what about the wisteria, the vine that the Florentines use to embellish gates, walls and railings? In addition to its intoxicating scent, this flower has been able to attract so many fans that the hashtag #wisteriahysteria (#glicinemania in Italian) was coined on Instagram.
If you want to fully admire this phenomenon, take a trip to the Garden of Villa Bardini to photograph the wisteria tunnel. The Villa is also an exhibition centre which holds regular high-calibre exhibits.
Roses are also protagonists in the homonymous garden located between Piazzale Michelangelo and the San Niccolò district. During spring, the Rose Garden is a pleasant walk, interspersed with statues by the artist Folon, among other things. Did you know that you can even get married here?
In every green area, you can breathe in floral scents, harkening back to the origin of the city's name "Florentia" ("flowering").
If you happen to have a few hours to spare, get in a car or hop on a Vespa and venture into the Tuscan hills to discover how wonderful the Tuscan countryside is during spring. The Chianti area is best enjoyed when nature is reawakening.
Credits photo: "Scoppio del Carro" Maurizio (via Flickr)